By Jim Pedderson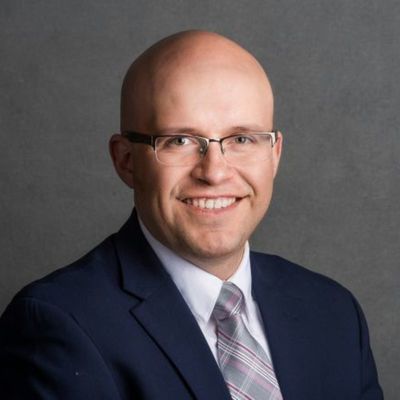 Alderman Mike Rodriguez, CLA '18
Mike Rodriguez AM'07(SSA)/CLA'18 grew up with social activism in his blood. He has spent his entire adult life in the service of the community in which he was born: the culturally rich, working-class neighborhood known as Little Village on Chicago's tougher-than-nails southwest side. That service reached new heights last April when his fellow community members elected him to represent their best interests as the first Civic Leadership Academy (CLA) Fellow to be elected as an alderman on the Chicago City Council.
Of course, being elected is just the beginning. Now, the hard work begins. But with his life's experiences, and his CLA training under his belt, Rodriguez is ready to work for this constituents and make an impact from day one.
As alderman of Chicago's 22nd Ward, which encompasses Little Village and parts of several other Chicago neighborhoods, Rodriguez has his work cut out for him. Like many communities on the city's southwest side, the 22nd Ward faces many challenges related to violence and crime, the environment, education, and city services.

The Civic Leadership Academy
Rodriguez is probably better prepared than most to take on those challenges. In addition to his long history of social and political activism, he recently completed the University of Chicago's Civic Leadership Academy (CLA), a six-month leadership development program for emerging and high-potential leaders from Chicago's nonprofit and government sectors. Of the 149 CLA program alumni to complete the program since its inception in 2014, Rodriguez is the first to be elected to office.
Rodriguez entered the CLA while serving as the 22nd Ward's Democratic Committeeman. For those unfamiliar with Chicago ward politics, each ward elects a single alderman and a committeeperson from each party. Rodriguez's role was somewhat unique, as most aldermen also run and server as committeeperson. After just two years as ward committeeman, Rodriguez was asked in 2018 to run in an election to fill the seat of the ward's retiring alderman, Ricardo Muñoz.
It would be a significant seat to fill. Muñoz had served as 22nd Ward alderman for 26 years, the fourth-longest aldermanic tenure in Chicago City Council history. His popularity was directly related to his success in achieving gains on several fronts, including education and economic development.
Rodriguez played a role in that success, having joined the alderman's staff after graduating from DePaul University. When he wasn't helping recent immigrants complete legal paperwork as a Muñoz staffer, he volunteered for the Little Village Community Development Corporation, where he helped organize a hunger strike protesting the city's failed promise to build a new high school in the community. The protest had the desired effect, and the city ultimately delivered on its promise.
For Rodriguez, this was just a continuation of the type of community activism he experienced since youth.
"Growing up in the community, I was raised by a lot of strong women who mandated that I go to school and do well. They also instilled a real spirit of community. A couple of my family members were active in the union, and I can remember going to or hearing about marches and protests when I was young. My mom was involved in the community and her church. The entire family was always really active," said Rodriguez.
Rodriguez retained that commitment to the community and political activism throughout his life and career. As a graduate student at the University of Chicago School of Social Service Administration studying community organizing, planning, and development, he remained involved in local political and social activist campaigns.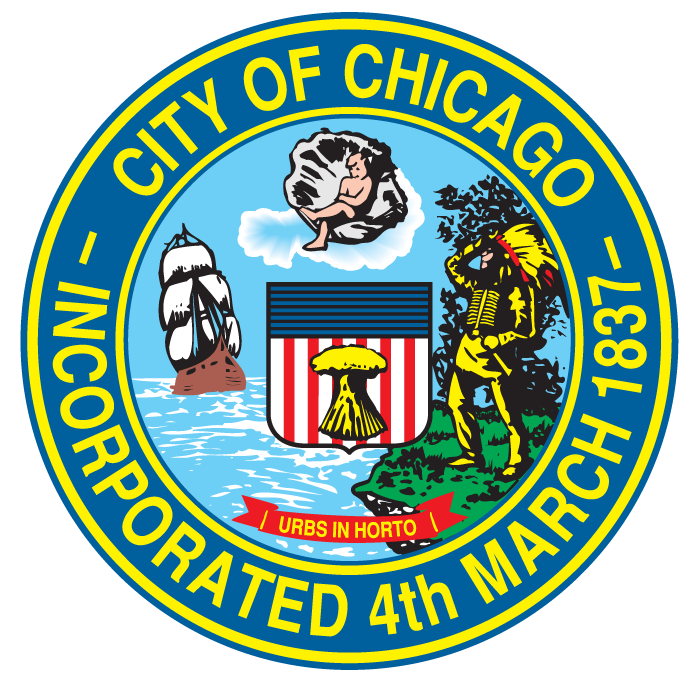 Chicago's City Seal
Upon receiving his masters, he returned to the Little Village Community Development Organization, renamed Enlace, which means to bring together or connect. His work there, serving as Director of Violence Prevention and then Executive Director, earned Rodriguez a 2012 White House Youth Violence Prevention Champion of Change Award from President Barack Obama.
Addressing the issue of violence remains a top priority for the newly-elected alderman. He wants to double down on evidence-based, outcome-oriented programs and initiatives that have proven to be effective.
"There are programs and efforts that work tremendously to address the violence in our community. While the city's crime rates were going up three or four years ago, Little Village saw rates go down because of a comprehensive approach to violence prevention. We want to be smart on crime, rather than just being tough on crime," Rodriguez explained.
In addition to violence prevention, Rodriguez wants to ensure that members of his community experience a better trajectory in Chicago, "rectifying a system where working-class people get a bum deal.
"To that effect, I've come out of the gates as a co-sponsor on The Welcoming Cities ordinance that would end carve-outs for deportation to certain immigrants. I'm one of the lead co-sponsors for the Bringing Chicago Home initiative, which would raise $150 million for homelessness services and affordable housing. And, I am also the chief co-sponsor of the fair workweek ordinance that would allow for hourly workers to receive their scheduling in advance," said Rodriguez.
Alderman Rodriguez is directly applying his studies at the University of Chicago's School of Social Service Administration and, more recently, his participation in the Civic Leadership Academy, which is taught by faculty from the University of Chicago's professional schools. Rodriguez and his fellow CLA participants were engaged in an interdisciplinary curriculum that exposed them to essential leadership frameworks and applications.
"I think it's good to have a social worker on the city council and in the political world. Having that point of view is important in terms of being able to know and understand where you meet your clients. I think SSA prepared me to tackle the issues of our city council from a perspective that's much more informed by social justice and community organizing," he said.
"Meanwhile, the CLA was excellent in digging much deeper into who I am as a leader. The program forces you to put a mirror in front of your face and challenge yourself to be better. Of course, if you're not leveraging the relationships that you're making in a program like CLA, you're not extracting the full potential of the endeavor," said Rodriguez.
The CLA is unique in numerous ways, including the fact that it is Chicago-focused. It brings together leaders from the community to examine and engage in open and honest dialogue about some of the most pressing civic issues facing the city and the surrounding areas.
"There's a dearth of leadership development opportunities for those in the nonprofit and government spaces in Chicago. The CLA is one of the only programs working with individuals to build them up and thrive in Chicago's leadership space. It gives you the ability to apply some of the best practices implemented by some of the best thought leaders in community development. I would encourage anyone reading this article to apply for CLA if their interests are leadership in this city.
"But even if you're not involved with CLA, I think we all want and need to challenge individuals, organizations, and agencies to think about how they're going to play a role in making our city better. And, then, let's figure out ways to partner on that," Rodriguez said in closing.